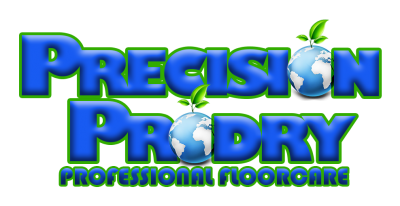 Thank you for visiting Precision Pro Dry Carpet Cleaning. We are a locally, family owned business based in Clermont Florida. We proudly serve the Central Florida Region for all your floor cleaning needs. Precision Pro Dry is dedicated to providing the highest quality carpet cleaning service experience to each of our valued customers.
We have been cleaning with steam for many years and have now discovered a new way of cleaning which is dry cleaning. The traditional way of steam cleaning is still effective but we have found that in Central Florida where the construction of homes is wood based on the second floor; the over saturation of the sub-floors over an extended period will cause permanent damage. Steam cleaning is excellent for extremely dirty, soiled carpets with the proper tools for drying. Precision Pro Dry has taken steam cleaning to a new level with our dry-cleaning technology. This new process of steam cleaning prevents water saturation of the sub-flooring, hence reducing the risk of floor damage. Our dry-cleaning technology also improves drying times.
Precision Pro Dry is dedicated to providing a carpet cleaning service that uses products that are non-toxic, and environmentally friendly. We are
extremely excited to share our revolutionary carpet, tile, and upholstery cleaning technology with you.
Precision Pro Dry Carpet Cleaning | Our Passion
At Precision Pro Dry we are passionate about our work, and we take great pride and dedication in every service we provide. It may sound strange to
some, but we love carpet cleaning! It's not something that we do begrudgingly but with enthusiasm. We are grateful for the many wonderful
customers we've met and provided services for over the years. We cannot express how much we appreciate your continued business and referrals
from your friends, family and neighbors.  For those who haven't tried us yet, we look forward to meeting you. We know you will be completely satisfied with the craftsmanship and attention to detail we put into every service we provide.
Give us a try, we always offer our Precision Pro Dry 100% Guarantee on every carpet
cleaning job we do. We know you'll be amazed with our "Dry Organic" carpet cleaning technology.
We Guarantee satisfaction!!!